The Track IT mobile application addresses these questions :
//preprod.egylis.com/cms/rest/device/cms/v1.0/WEBMOVEONSALESTOOLS/media/VIDEOSLIDER/NORMAL/DEFAULT/PUBLIC
Move-On TrackIT offers you multiple benefits for your loan management of fleets of any size, internally or during public events:
Simple and speedy of installation
Compliance with legal provisions concerning driver monitoring
Reducing your financial risk related to ticket fines
Vehicle loan in just a few clicks
Keep records and supporting documents of loans in a single secure location
Move-On Track IT key benefits
iOS and Android compatible
Digital signature on smartphone / tablet
Swift data synchronization
Excel exports and imports
PDF export of loan records
Reporting & history loans
Loan records stored for 2 years
Multiple user accounts management
Data access rights according to user profile
Other Egylis solutions that might interest you

Move-On Training
Boost your training sessions with a playful and efficient solution.
Increase various interactions between trainer and trainees to enhance knowledge assimilation.
More info
Book & Try
Organize, streamline and professionalize your product trial processes. Book & Try is the most comprehensive solution to supervise for equipment trials.
More info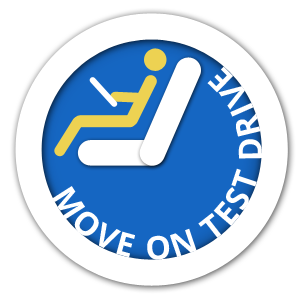 Move-On Planning
Improve customer experience during your vehicle trial operations. Manage your e-mailing and SMS campaigns, your vehicles availability and localization. Monitor usage with on-line reporting.
More info